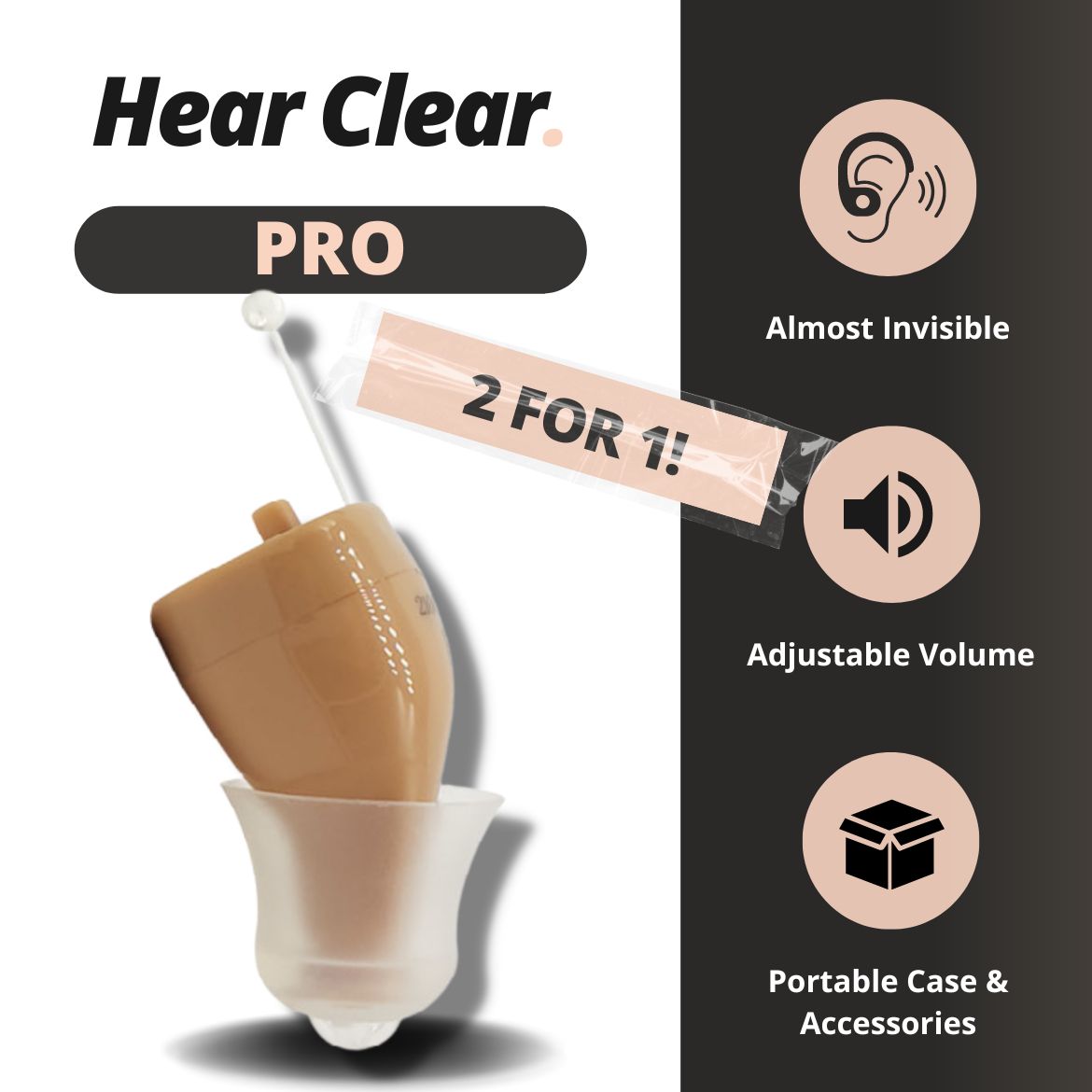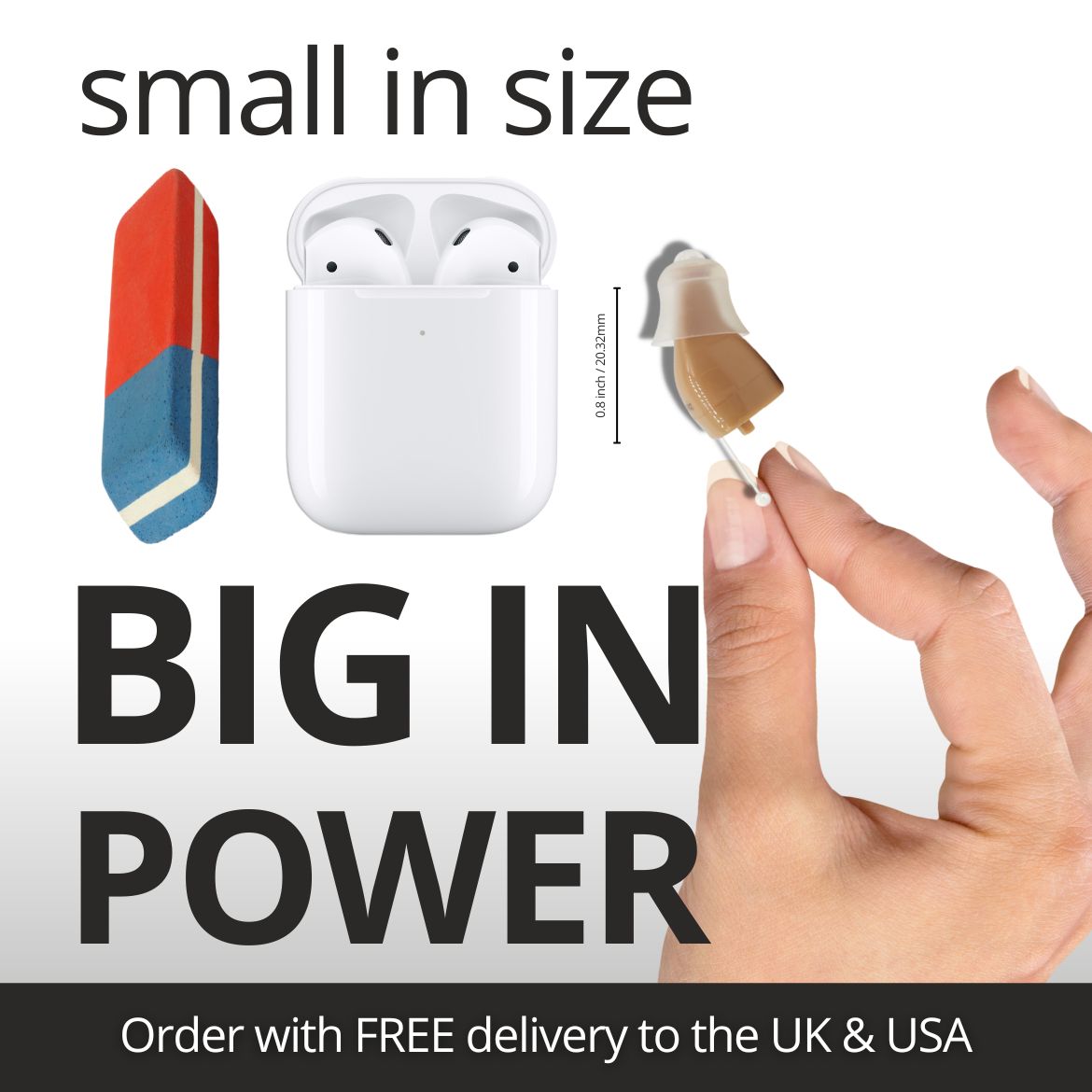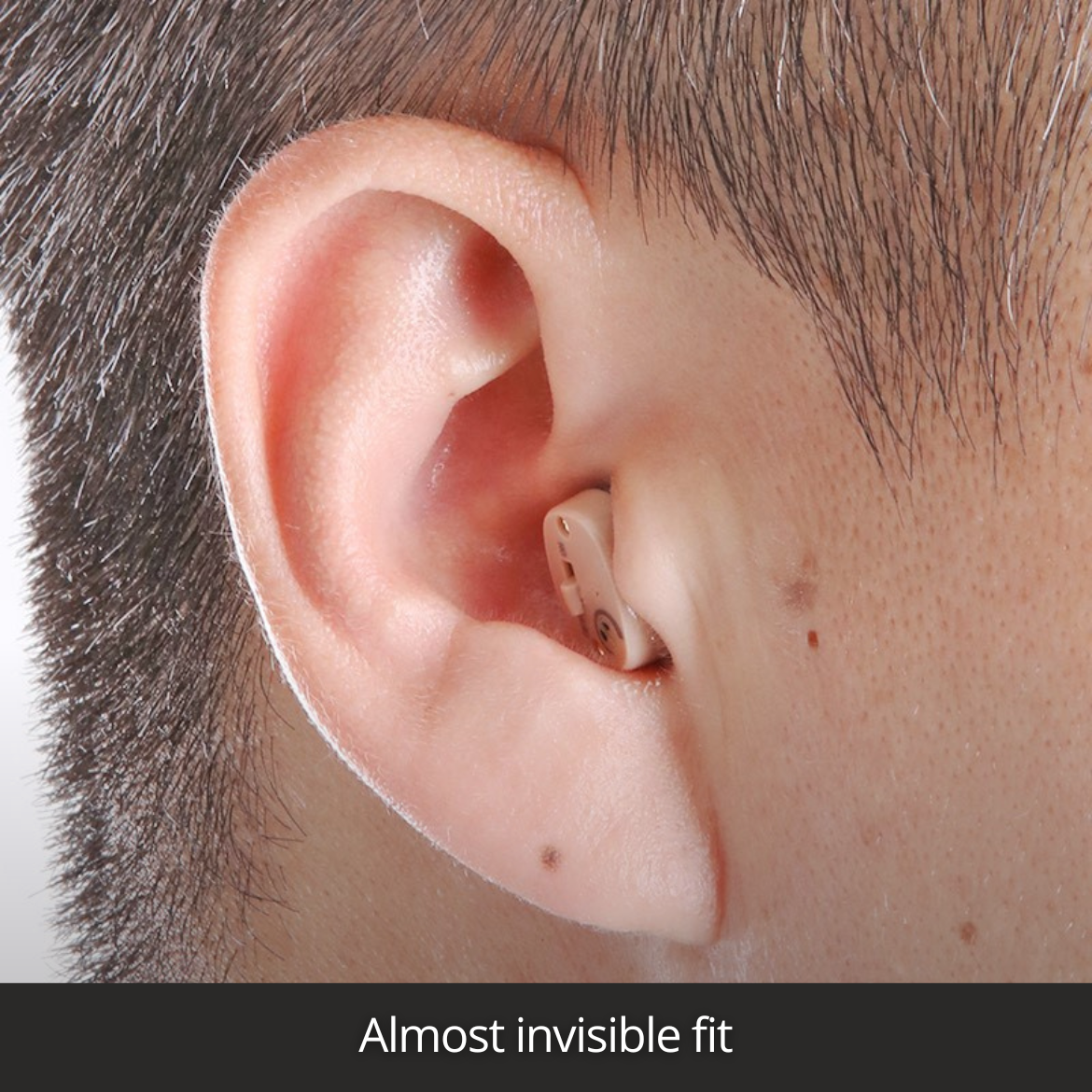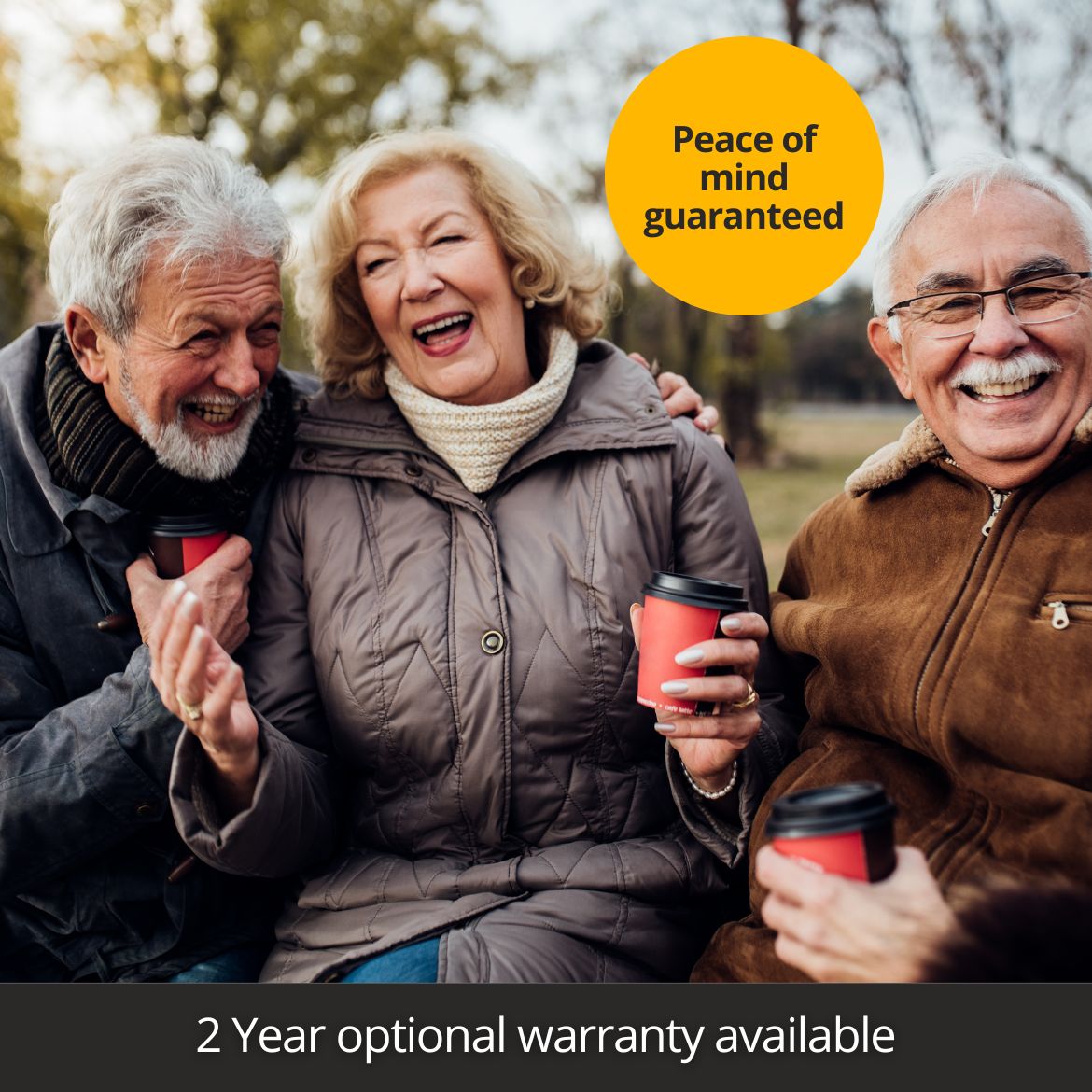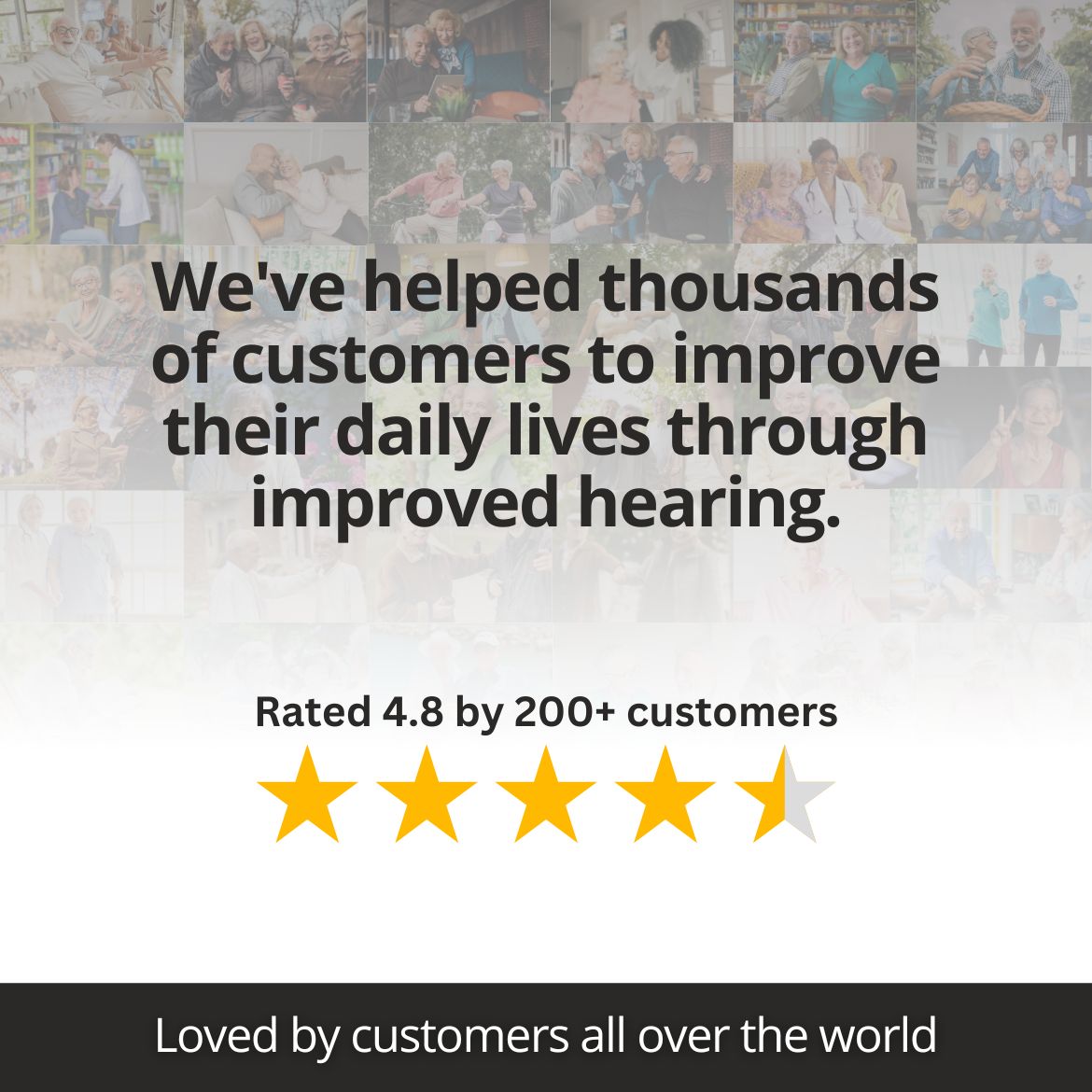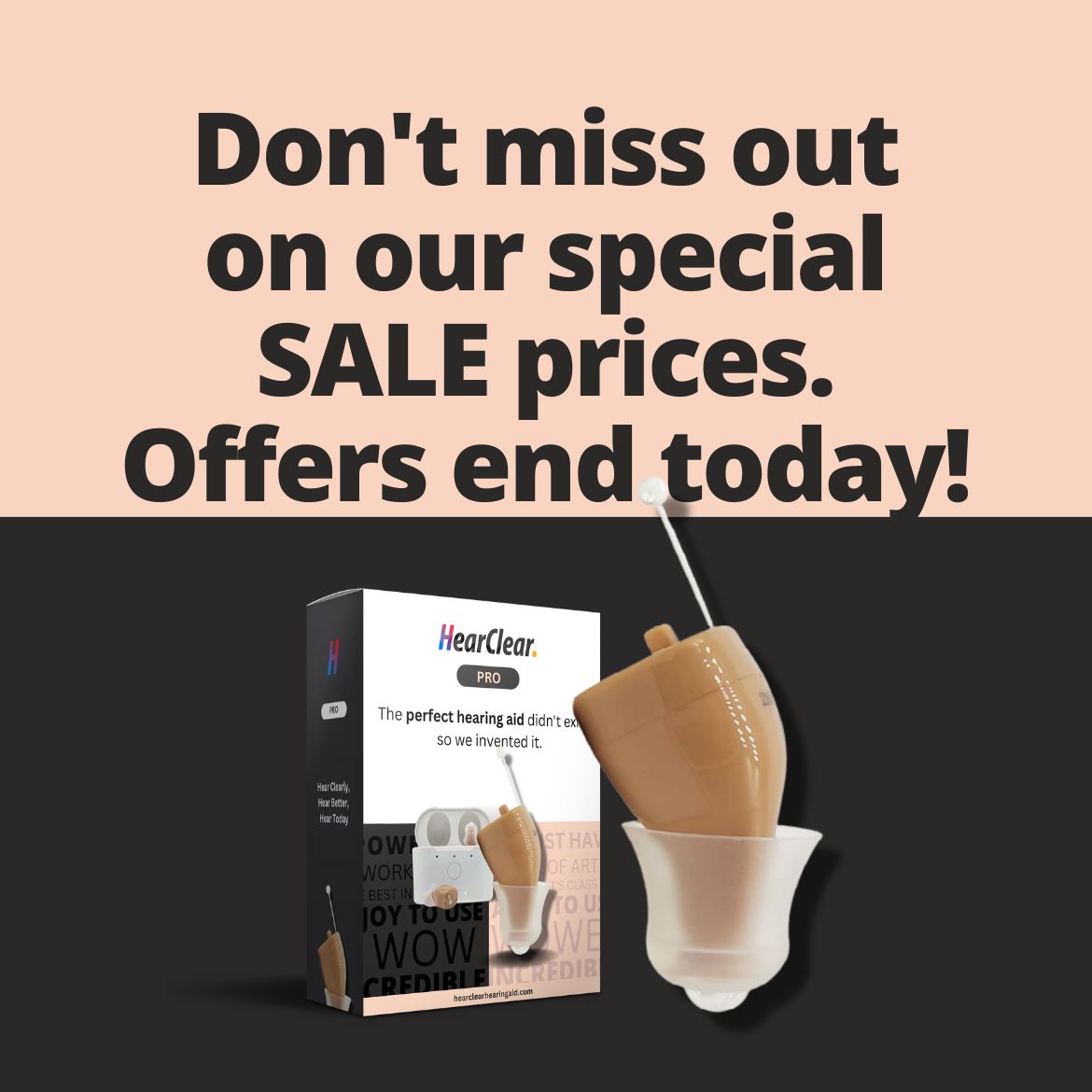 Hear Clear Pro Invisible (ITC) Hearing Aid
Translation missing: en.products.product.price.regular_price
$320.00
Translation missing: en.products.product.price.sale_price
$320.00
Translation missing: en.products.product.price.regular_price
Tax included.

We Struggled to Find The Best Hearing Aids - So We Invented Them

The Hear Clear Pro Invisible (ITC) hearing aids are, hands down, the best hearing aids you'll come across. They're not only super discreet and unobtrusive but are incredibly comfortable and provide a natural sound quality, unlike any other hearing aid on the market.

Watch the video below or read on to learn exactly how the Pro Invisible (ITC) hearing aid by Hear Clear can improve your hearing.


- Anne


- Roz


- Phillip
Designed by experts

Hear Clear devices sit comfortably inside your ear and are practically invisible. Created by our expert audiologists and doctors, our devices have been designed with you in mind, and as a market leader of affordable, invisible hearing aids we aim for nothing short of 100% customer satisfaction.
Description
The Hear Clear Pro Invisible (ITC) hearing aids are our most powerful hearing aids to date. They are jam-packed with features (more on those below) that will make you forget that you ever struggled with hearing loss.

The Pro Invisible (ITC) hearing aids come in two variants - a rechargeable and a battery-powered one. The battery-powered model uses a size 10 zinc-air battery, which will last you around 5 days, provided you use your device for 8 hours daily. The rechargeable model has an average charge time of 2.5 to 3 hours and will last you for around 20 hours.
Key Features
Super Discreet & Comfortable: The Pro Invisible hearing aids are not only super discreet but thanks to the soft silicone used for the ear domes, they're also very comfortable to wear
Natural Sound Quality: Due to the world-class audio technology used for the Pro Invisible hearing aid, all sound that passes through the device will sound completely natural
Sound Suppression: Through cutting-edge technology, Hear Clear's Pro Invisible (ITC) hearing aids can identify and separate speech from all background noise, ensuring your hearing is focused solely on the conversation
Charge on the Go: With a built-in lithium battery, the hearing aid case can hold enough power to charge your hearing aid 4-5 times from 0 to 100%. That way, you can charge your hearing aids on the go.
Conceals Tinnitus: Ringing in the ears can be extremely frustrating. The Smart Focus capabilities of the device ensure that the sounds around you are amplified, thus concealing and suppressing unwanted ringing caused by Tinnitus
FAQs
What Are Some Things I Can't Do While Wearing the Hearing Aids?
When wearing any type of hearing device, it's always a good idea to practice common sense. To give you an example, here are a handful of things you shouldn't do while wearing your hearing aids:

Water activities (including steam rooms)
High-impact sports
Use a hairdryer
Shower
Sleep
How Long Will the Hear Clear Pro Invisible Hearing Aids Last?
The Hear Clear Pro Invisible hearing aids are made out of the finest and highest quality materials. As a result, provided you take proper care of them, they'll last you for many years to come. For extra peace of mind, we recommend adding the optional two-year warranty when purchasing your hearing aids from Hear Clear.
Should I Choose the Rechargeable or Battery-Powered Model?
That would depend on your personal preference. If you don't want to worry about your hearing aids running out of battery for days at a time, then you should choose the battery-powered model. However, if you want the convenience of never changing the battery, then the rechargeable model will suit your needs better.
Is There a Refund Policy for the Pro Invisible Hearing Aids?
Yes, there is. In the unlikely scenario that there is an issue with your order, please contact us at contact@blueandred.co.uk within the first five days of receiving your order. In the email, please include any relevant information (including images and videos of the damage) as well as the full name used when placing the order.

If approved, a replacement will be sent out to you within 15 days. As for refunds, those can take anywhere from 3 to 5 days. Please keep in mind that we reserve the right to deny any unreasonable refund or replacement requests.