About Us
The Hearing Aid Experts
Our goal is to help you and other people like you, who are hard of hearing, or have lost their hearing, regain their confidence and enjoy the beautiful sounds of life.
The Hear Clear Hearing Aids are designed to be invisible, comfortable and incredibly powerful.
The Perfect Hearing Aids Didn't Exist. So We Created Them
Our Mission
Life is full of beautiful sounds and hearing should be enjoyed by all. At Hear Clear we are committed to being the number one choice for affordable hearing solutions. We make purchasing high-quality hearing aids as easy as shopping for online groceries.
Designed by leading scientists, we are pioneers in the hearing aid industry. Our team have spent extensive time and research on perfecting our products to produce hearing aids that are affordable, incredibly powerful and extremely comfortable.
Meet Our Team
We have offices in the UK & US. Employing and nurturing talented individuals we are constantly striving to deliver the best product and service to our customers. See below some of our team members.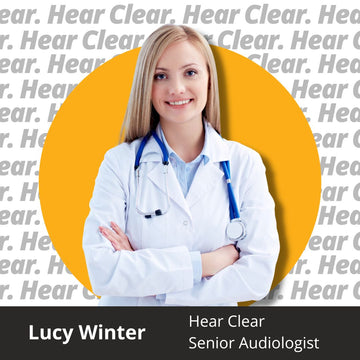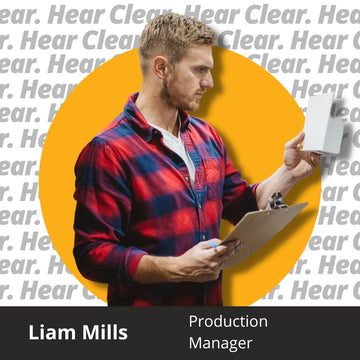 U.S. Address
Hear Clear, 205 Rockaway Ave
#1096 Valley Stream,
New York, 11580
United States
UK Address
Hear Clear, Hawthorn Close
Bury St Edmunds
Suffolk
IP32 6TB
England, United Kingdom
Shop Our Hearing Aids
Translation missing: en.products.product.price.regular_price
$320.00
Translation missing: en.products.product.price.sale_price
$320.00
Translation missing: en.products.product.price.regular_price
$640.00
Translation missing: en.products.product.price.regular_price
$63.00
Translation missing: en.products.product.price.sale_price
$63.00
Translation missing: en.products.product.price.regular_price
$141.00
Translation missing: en.products.product.price.regular_price
$59.00
Translation missing: en.products.product.price.sale_price
$59.00
Translation missing: en.products.product.price.regular_price
$125.00